Aug 05 2012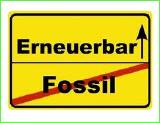 Die Mär vom Öl das bald zu Ende geht!
Zum Download o. Online-Lesen, hier klicken:
Tatsächlich sind die Ölvorkommen auf der Erde nach menschlichen Massstäben unerschöpflich. Und man muss nicht nur stetig neue Vorkommen erschliessen. Selbst bestehende Vorkommen füllen sich natürlich und von selbst wieder auf.
Jan 16th 2012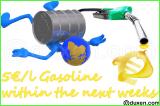 Are we fill up blood-gas soon? [409 KB]


Will the Iranian try to close the street of Hormuz and what's the importance of that?
Nov 24th 2011
Iraq may sanction Exxon after Kurd deal

According to Reuters, Hussain al-Shahristani, Iraq's deputy prime minister for energy has said the government may impose sanctions on Exxon Mobil before the end of the year for signing a deal with its semi-autonomous Kurdish region without approval from Baghdad. "The Iraqi government is considering sanctions, and will inform the company before they make a public announcement," al-Shahristani told an industry conference in London. Baghdad has said any oil deals signed with the Kurdish Regional Government (KRG) are illegal.
July 11th 2009
Crude drops again, now below 60 US$
The CFTC wants to proceed harder against oil speculators. In addition, due to the weak consumer climate index from the University of Michigan, the oil prices got more under pressure.
Moreover, news from supply-side enlarges the burden to the prices. The OPEC states have risen their oil production, in June the second month in a row, to 26.2 million barrels per day.
WTI currently listed on the NYMEX at 59.65 U.S. dollars per barrel for delivery in August.
Brent Crude currently listed on the ICE Futures Exchange in London at 60.30 U.S. dollars per barrel.

The gold price is further based on other commodity and equity markets
Gold may still not enjoy the more pessimistic environment and is quoted in the spot market in New York currently at 913.50 dollars per ounce. At the NYMEX gold quoted, for delivery in August, currently at 913.60 U.S. dollars. The London Gold Fix PM fixed today at 913 U.S. Dollar.
July 7th 2009
Crude prices further drops!
For the first time since May 27 as investor doubts over a potential rebound in the global economy increased. Crude oil prices dropped below $65 a barrel due to economic worries. Oil prices fell more than 3% to $64 a barrel, after touching a five-week low of $63.40 in overnight trading. London Brent crude fell $1.29 from Friday's close to trade at $64.32 a barrel. Crude has fallen more than 13% after reaching nearly $74 a barrel on June 11 on optimism that an economic recovery could bolster demand. But recent weak economic data — including a poor U.S. jobs report last week — has weighed on markets.
June 11th 2009
A Saudi Aramco's top executive has told that the kingdom's 1.2 million barrels per day (bpd) Khurais oilfield has 'entered the stage of operation'. In addition to Arab Light crude, which may be easily converted into transport fuel, the giant oilfield also produces 315m cubic feet per day (cfd) of sour gas and 70,000 bpd of natural gas liquids, to be processed at Shedgum and Yanbu gas plants. Khurais is the largest of three oilfield projects that will take Saudi Arabia's total production capacity to 12.5 million (bpd) by the end of June.
Source: Al Arabiya

According to the Iraqi Oil Minister, Hussain Al-Shahristani, on June 29th -30th contracts to develop six oilfields and two gas fields will be awarded. Exxon Mobil Corp, Royal Dutch Shell Plc and China's Cnooc Ltd. are among 35 companies qualified to bid in the auction that marks Iraq's first exploration licensing round held by the central government in Baghdad. Shahristani said, the fields contain petroleum worth $1.625 trillion, based on a price of $50 a barrel.
June 10th 2009
Oil prices may hit $150 pbbl?

Oil prices have climbed above $71 a barrel today, reaching a 2009 high. Benchmark crude for July delivery is up $1.41 at $71.42 a barrel, late afternoon in Singapore, in electronic trading on the New York Mercantile Exchange. On Tuesday, prices jumped $1.92 to close at $70.01.
Source: Associated Press

This May, the official selling price of Abu Dhabi's crude oil grades averaged $59.49 a barrel, down 52.06% from an average $124.10 a barrel in the same month a year earlier. Figures from the Abu Dhabi National Oil Company (Adnoc). The OSP of Adnoc's most popular crude grade, Murban, in May was $60.15 a barrel. Its other crude grade, Lower Zakum, was priced at $60.10 a barrel, followed by Umm Shaif at $59.60 a barrel and Upper Zakum at $58.10 a barrel.
Source: Gulf News.

Goldman Sachs Group Inc. said prices might hit $85 a barrel by the end of the year due to higher demand and lower supplies, Oil prices rose more than 5%. Goldman's forecast that said prices would briefly fall before a rally, they rescinded.
"There seems to be a growing realization that oil will end the year in the $80 area, and this is spurring some buying," said John Kilduff, Senior VP of Energy at MF Global Ltd.
Source: Bloomberg

Russia has warned that oil prices could go as high as $150 a barrel if the global economic crisis continued to curb investment in capacity by top producers. A Moscow official said output from Russia could be hit unless borrowing costs fell for its energy giants, seeking recovery for their capital investments, as reduction in access to finance markets could lead to reduction of output. Russia currently produces more oil than Saudi Arabia.
Source: Reuters

Sheikh Ahmed Abdullah Al-Sabah, Kuwait's oil minister says, $100 oil would fuel recession. He said that oil prices between $60-$75 per barrel would be 'acceptable' given current market conditions, but a return to $100 per barrel would harm the global economy and fuel recession. The markets are currently driven by sentiments rather than fundamentals.
Source: Al Watan


June 10th 2009
Abu Dhabi to add 400,000 bpd to refining capacity

According to the General Manager of Abu Dhabi National Tanker Company and National Gas Shipping Company Ltd, Ali Obaid Al-Yabhouni:
To meet increasing future demand, the Abu Dhabi National Oil Company adds 400,000 barrels a day to its current domestic refining capacity, proceeding with its five-year investment plan. To meet rising domestic demand and allow for a greater proportion of oil that would have otherwise been used for power generation to be exported, ADNOC will also continue to increase its gas production.
June 7th 2009
Super-tankers don't deliver, instead just store cargos?

ICAP Shipping, a unit of ICAP Plc, has said that seven out of 33 of super-tankers being used to store oil have been issued notices of redelivery for their cargoes. Simon Chattrabhuti, a London-based analyst at ICAP has said that there 'may well be others storing or that have given notice.' Analysts estimate that up to 60 supertankers globally are being used to store oil, as companies wait for prices to increase.